Each PTE candidate will have 6-7 Read Aloud paragraphs in their PTE test.
The preparation time given depends on the number of words in each passage. Usually, the number of words varies from 40 to 75 words. The preparation time also varies between 30 to 40 seconds.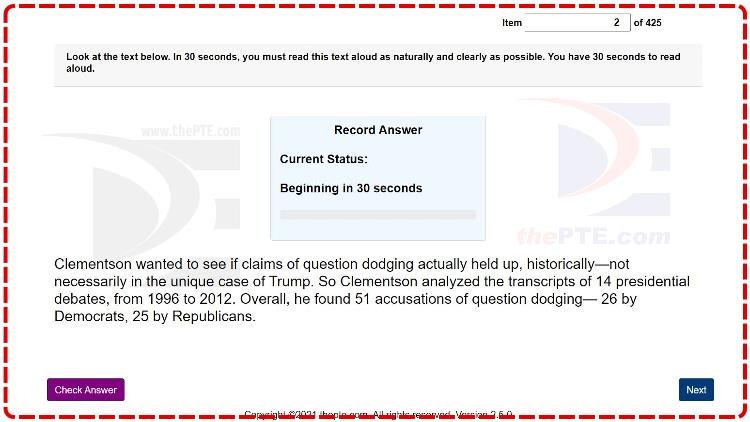 If you finish reading the paragraph sooner than the time given and click on the next button, the software asks you if you really meant to do so by asking you to choose from a YES or NO box.
Need a free PTE mock test?
In order to learn the tricks of how to ace the PTE academic test, do a free scored PTE mock test and practice real PTE materials on our PTE practice platform, visit our website at www.thepte.com, where you can also book for a free online PTE coaching with one of our Melbourne-based expert PTE trainers via the zoom app.