In order to get the equivalence of 8 each band of IELTS in the PTE test, one has to get an average of 79 with none of the four skills less than 79.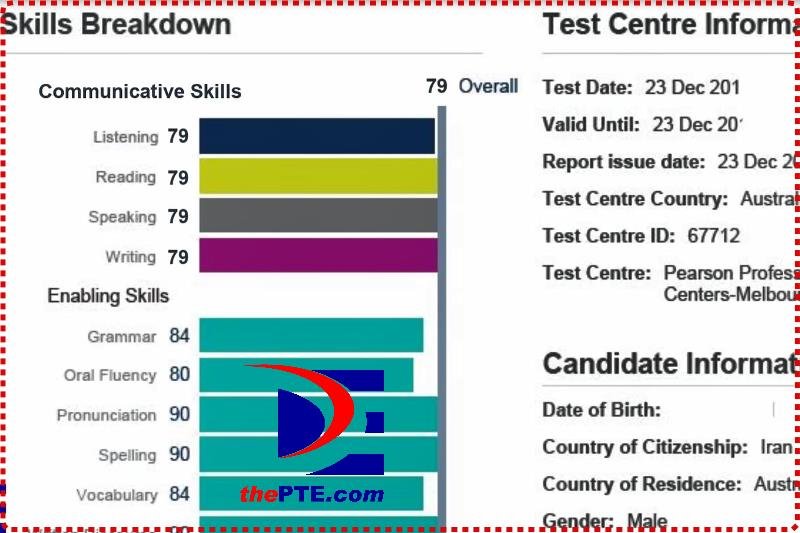 The PTE score report marks the candidates' performance on two sets of criteria namely Communicative and Enabling skills. Communicative skills comprise the following sub-skills: Speaking, Writing, Reading and Listening. While Enabling skills consist of the following subsections; Grammar, Oral Fluency, Pronunciation, Spelling, Vocabulary and Written Discourse. Your Enabling skills do not have a direct impact on your average score. This means you can still have an average of 79 in your PTE score, while one or more of your Enabling scores are under 79 points. To watch a video on how your Enabling skills can affect your overall score, watch this YouTube video.
Need more information?
For learning the tricks of how to ace the PTE academic test, and for doing a free scored PTE mock test and practicing real PTE materials on our PTE practice platform, visit our website at www.thepte.com, where you can also book a free online PTE coaching with one of our Melbourne-based expert PTE trainers via the zoom app.