In order to get 79 in your PTE reading, make sure you follow the following steps:
1. Reading & Writing Fill in the Blanks (R&WFIB)
This part of the Reading section gives you the highest points throughout the Reading module. R&WFIB also contributes points to your Writing section as well. To do well in this section, you need to have a vast knowledge of collocation as most of the questions in this section are revolving around vocabulary and their collocations. To watch a YouTube video on the types of question in this part, click on this link.
2. Reading Fill in the Blanks (RFIB)
RFIB is the second most important item of the Reading module. This part is usually at the end of your Reading section, so attention must be paid to have enough time set aside for this part. Unlike R&WFIB which did have a particular approach to tackling its questions, this part can be easily done using grammatical rules of the English language grammar. To watch a YouTube video on these grammatical rules and approaches, click on this link.
3. Summarize Written Text (SWT)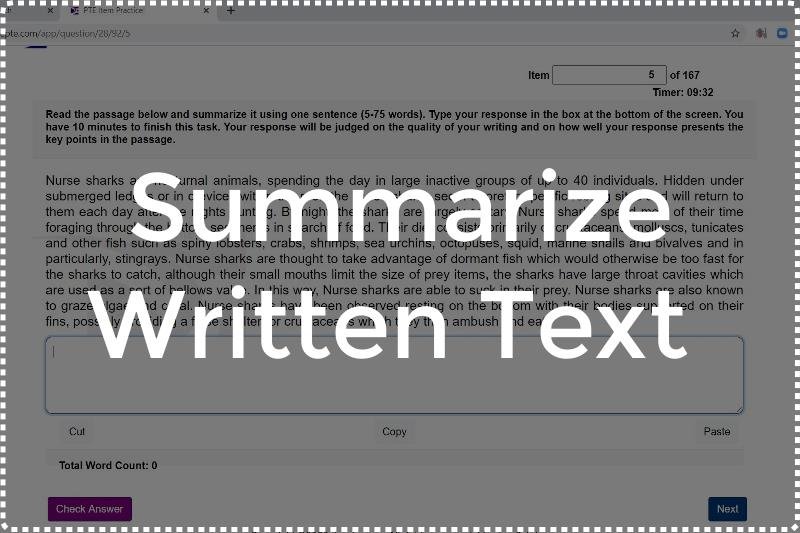 The third main contributor that needs to be on your priority list is SWT. Even though, the SWT is not a part of the Reading section, it still shares its points with Reading and Writing sections. In order to get full marks here, your one sentence should be grammatically sound. In our online classes, we offer our students a template that would guarantee a full mark in this section. To book a free zoom meeting with one of our online PTE coaches, click on this link.
Need more information?
For learning the tricks of how to ace the PTE academic test, and for doing a free scored PTE mock test and practicing real PTE materials on our PTE practice platform, visit our website at www.thepte.com, where you can also book a free online PTE coaching with one of our Melbourne-based expert PTE trainers via the zoom app.