A partial credit question in the PTE test is a question for which you can get part of its full mark (credit) if you give part of the correct answer. For example, in a Repeat Sentence with the following transcription; "ALL STAFF MUST LEAVE FROM THE FIRE HYDRANT EXIT" If a PTE candidate repeats the following words as the answer; "ALL personnel MUST left FROM EXIT", then, the candidate will get half of its full mark or relative to the correct percentage of the answer.
On the other hand, if a PTE candidate gives a wrong answer to a question as in this Answer Short Question; "How many alphabets are there in the English language?", then any answers a part from 26 will be incorrect.
All PTE questions can be divided into 2 types in terms of scoring. These two types are; Full/No credit questions (Correct/incorrect answers) and partial credit questions (partly correct/incorrect answers).
60% of PTE questions are partial credit type. The following PTE item types are partially credited:
And the following PTE item types are Full/No credit type;
Need a free PTE mock test?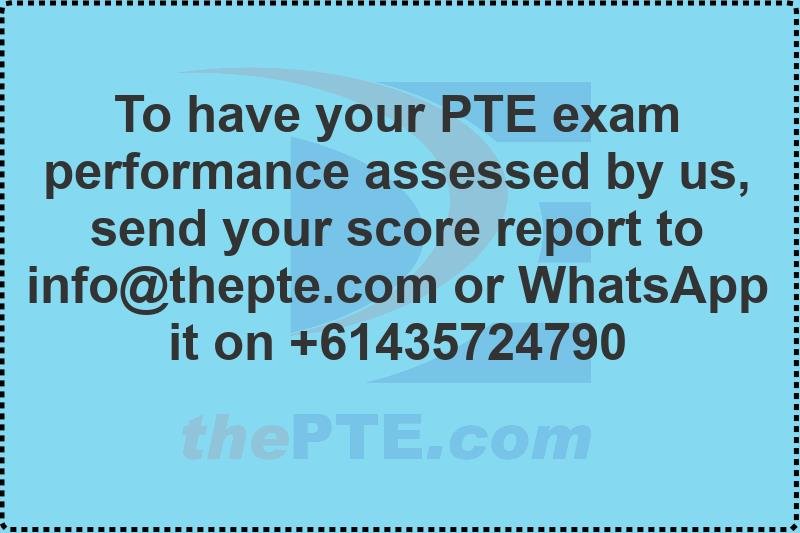 In order to learn the tricks of how to ace the PTE academic test, do a free scored PTE mock test and practice real PTE materials on our PTE practice platform, visit our website at www.thepte.com, where you can also book for a free online PTE coaching with one of our Melbourne-based expert PTE trainers via the zoom app.