There are at least four reasons why PTE candidates need to take PTE mock tests before they actually sit the real one. Here are the four.
1. We all have heard the saying "Practice makes perfect", and when it comes to doing a test, nothing beats practicing. I know a lot of students with a very good command of English who sat their first test without preparation thinking that "well, I am a native English speaker". And to their disappointment, they did not get the result they were after. Had they done a free PTE mock test before their test, they would have known what they were expected in the PTE Academic Test which could lead to a better result.
2. Time management is a decisive factor in the PTE Academic test. In all skills, except for the Speaking, one needs to know how to manage their time effectively to cater for the important items. If you mismanage your time in the Listening module of the PTE test, as an example, you would run out of time before you come to the last item, Write from Dictation, which means you would lose at least 40 points. If you take a scored PTE mock test before your PTE Academic Test, you would practice your time management skills and hopefully this issue would not happen in your PTE Academic Test.
3. Most PTE mock tests give you an idea of where you stand if they provide you with a score report. Given that the free PTE mock test you take is close to the real PTE test with standard questions and environment, you will know how well or poor you will perform in your PTE Academic Test.
4. Once you take a PTE mock test, you will come to know your strengths and weaknesses. For instance, if you run out of time when doing Reading; fill in the blanks, this means that you have not prioritized your items and you have had a poor time management strategy. You take your lesson and hopefully this would not happen in your real PTE Academic Test.
Need more information?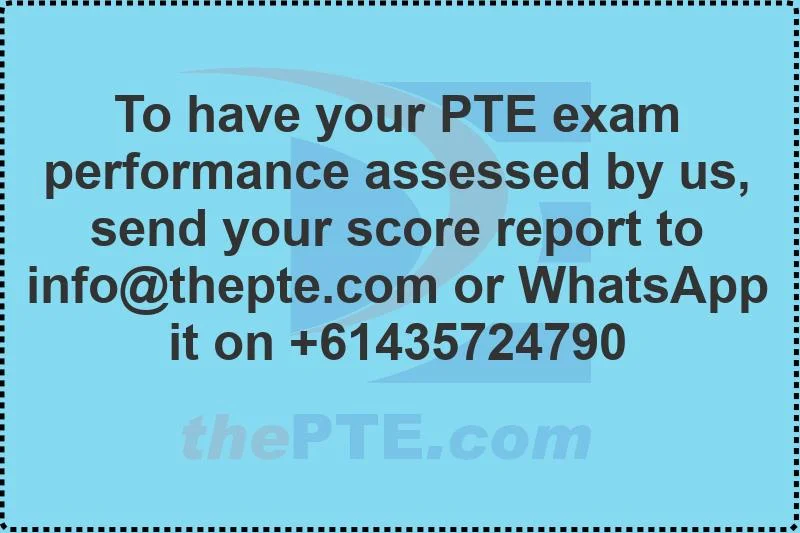 In order to learn the tricks of how to ace the PTE academic test, do a free scored PTE mock test and practice real PTE materials on our PTE practice platform, visit our website at www.thepte.com, where you can also book a free online PTE coaching with one of our Melbourne-based expert PTE trainers via the zoom app.