To practice PTE at home, follow the following four steps;
1. Get trained by professionals online
The spread of COVID 19 throughout the world gave rise to working from home and, of course, online learning and teaching. This new method of teaching and getting trained, paved the way for the best educationalists around the world to break the physical boundaries of a classroom and make the world their classroom – thanks to online teaching platforms such as Zoom. These days one can be trained in the best possible way through online platform form the comfort of their home.
2. Practice PTE online
Once you get trained by professionals, it is time to put those tricks and templates to test. Practice as much as you can. This test is about habit formation. So the more you practice, the better your score will be. To test drive our online PTE practice, click on this link.
3. If you don't have enough time, prioritize your test items
In the PTE test, speaking is the most important section of the test. In the speaking section, Repeat Sentence provides you with the highest points throughout the test. The second most important item in terms of awarding points is Write from Dictation in the listening section.
4. Take PTE mock tests weeks before your PTE test
A good PTE mock test will give you a rough estimate of what your strongest and weakest points are. There are many PTE mock tests out there. Even the mock tests provided by Pearson has no resemblance to their real one. In terms of content it is close, but not in terms of appearance. And the score you get is not an indicative of what you are going to get in the real test. Our free PTE mock test is very close to the real PTE test in terms of content and appearance. Your PTE score report will be ready right at the end of our PTE mock test. It is also a good indicative of what score you are going to get in your real PTE test.
Need more information?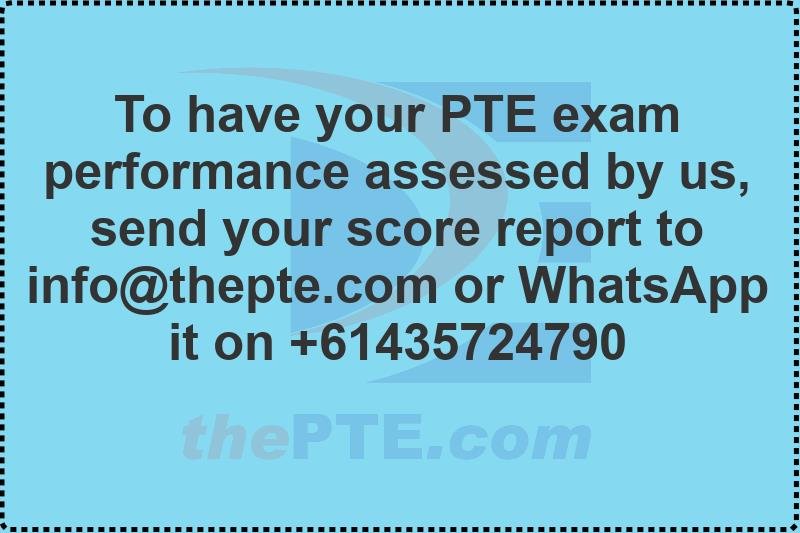 In order to learn the tricks of how to ace the PTE academic test, do a free scored PTE mock test and practice real PTE materials on our PTE practice platform, visit our website at www.thepte.com, where you can also book a free online PTE coaching with one of our Melbourne-based expert PTE trainers via the zoom app.