Repeat sentence is the most important section of the PTE test. This item is the second section of the Speaking module and comes after the Read Aloud section. PTE candidates will get between 10-12 Repeat Sentence questions in their PTE test.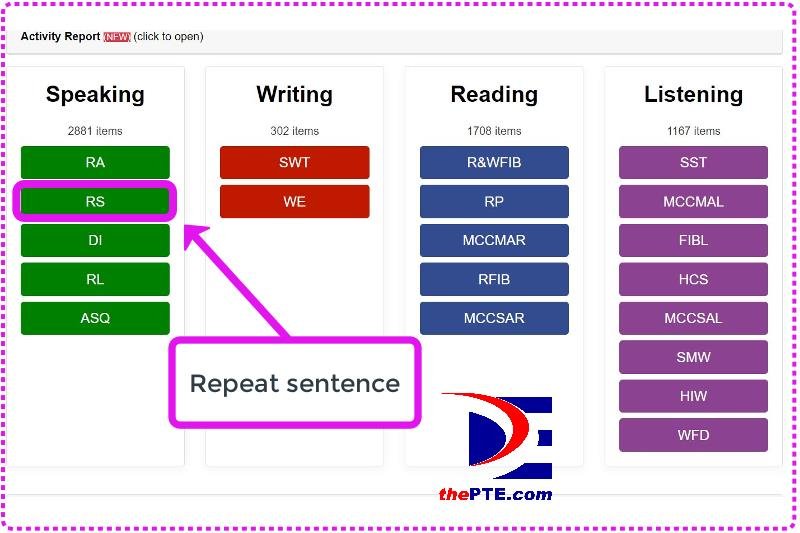 There are 20 types of questions in the four skills of the PTE-A test. These four skills are in the order they appear; Speaking, Writing, Reading and Listening. At the top of the list of the 20 types of questions of the PTE test sits the Repeat Sentence item.
Repeat Sentence (RS) shares almost half of its points with the Listening section and the rest with the Speaking section. This part of the PTE test provides points for Pronunciation, as well. Pronunciation is one of the six Enabling skills that the PTE-A scores candidates on. In order to get a good mark in the Speaking section, one needs to get a good score in the RS.
Need more information?
In order to learn the tricks of how to ace the PTE academic test, do a free scored PTE mock test and practice real PTE materials on our PTE practice platform, visit our website at www.thepte.com, where you can also book a free online PTE coaching with one of our Melbourne-based expert PTE trainers via the zoom app.