A PTE test sample is a small collection of test items that the Pearson has published in order to give an idea to those who want to take the PTE test without having to pay for a PTE mock test. This post will discuss the PTE test samples.
Why PTE test samples?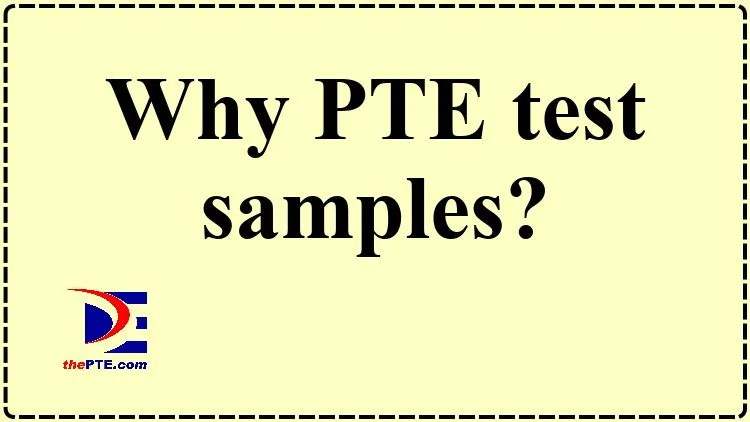 All international English language proficiency tests have a free booklet for their prospective candidates. In this pamphlet, the test organizers provide a summary of what the test is about and the types of questions that would-be candidates will have in their exam. Generally, these pamphlets would be enough for a professional language instructor to get prepared for sitting a test.  
The PTE test, since it is a computerized test, has a collection of 3 mock tests in the form of a software that runs on all PCs and laptops. These test samples are the closest one can get to a real PTE test.  
Need a free PTE mock test?
In order to learn the tricks of how to ace the PTE academic test, do a free scored PTE mock test and practice real PTE materials on our PTE practice platform, visit our website at www.thepte.com, where you can also book for a free online PTE coaching with one of our Melbourne-based expert PTE trainers via the zoom app.