The most difficult part of the PTE test according to a mean of 100 random PTE results is reading followed by writing. This post will discuss the reason for this.
Most PTE candidates miss points in their reading skill. This is because most of the questions in Reading & Writing; Fill in the Blanks items of the Reading section revolve around collocations. Collocations take time to learn and for learning better, one needs to live in an English speaking environment for some time. R&WFIB can have a domino effect on writing section as well since it shares half of its points with the writing section, thus making the writing section of the PTE test the second most difficult part throughout the test.
2. Writing section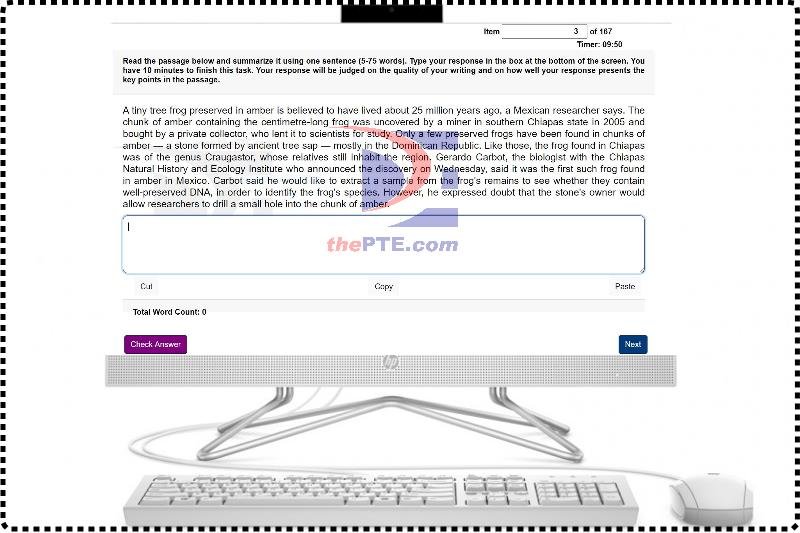 As mentioned above, R&WFIB is usually the Achilles' heel of most PTE candidates which means it affects the candidates' writing test score. Another part of the writing section that has a direct impact on the reading skill is Summarized Written Text. This part of the writing section shares half of its points with the reading section. So if a candidate makes a grammatical error or summarizes the text in more than one sentence, then points will be missed in both reading and writing sections.
Need more information?
In order to learn the tricks of how to ace the PTE academic test, do a free scored PTE mock test and practice real PTE materials on our PTE practice platform, visit our website at www.thepte.com, where you can also book a free online PTE coaching with one of our Melbourne-based expert PTE trainers via the zoom app.