The best PTE test center in any city around the world can be verified by a simple method. This post will discuss just that.
Test date availability criterion
PTE candidates, like in any other business, vote with their feet. If a center is not providing the standard conditions under which the PTE test is administered, then this shortcoming will reveal itself in the score report of the candidates. So naturally, these candidates will not book another appointment with that PTE test center, unless it is the only PTE test center in that city or even the country. For example, there is only one PTE test center in Italy. So Italian residents have to sit their PTE tests in that center unless, of course, they are willing to travel to one of the neighboring countries for sitting the PTE test.
How to search?
So now I will do this search to find out which is, in the eyes of the PTE candidates, the most popular (best) PTE test center in Melbourne. This search has been done on the 17th of Nov, 2020 and the availability of test dates for the current month (November) is the criterion.
There are nine PTE centers across Melbourne at the time of writing this post. And they are in a random order:
1. Pearson Professional Center 1
2. Pearson Professional Center 2
3. Pearson Temporary Test Center-Docklands
4. Melbourne Polytechnic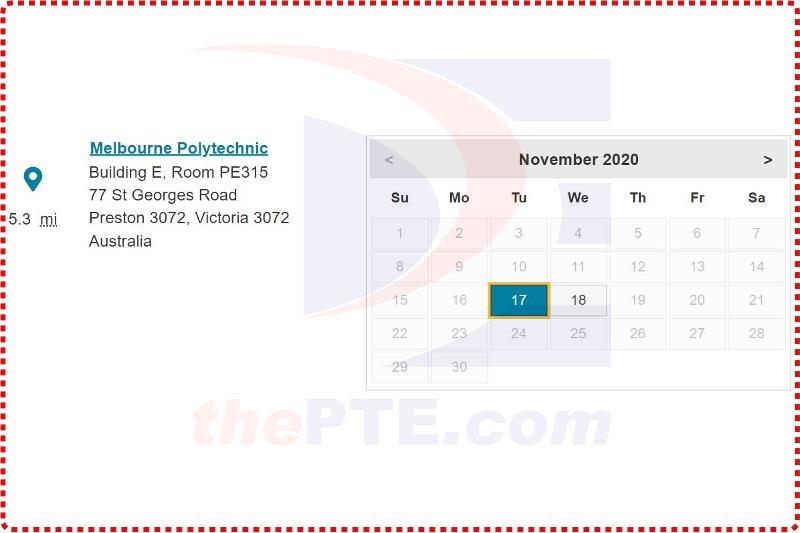 5. RMIT English Worldwide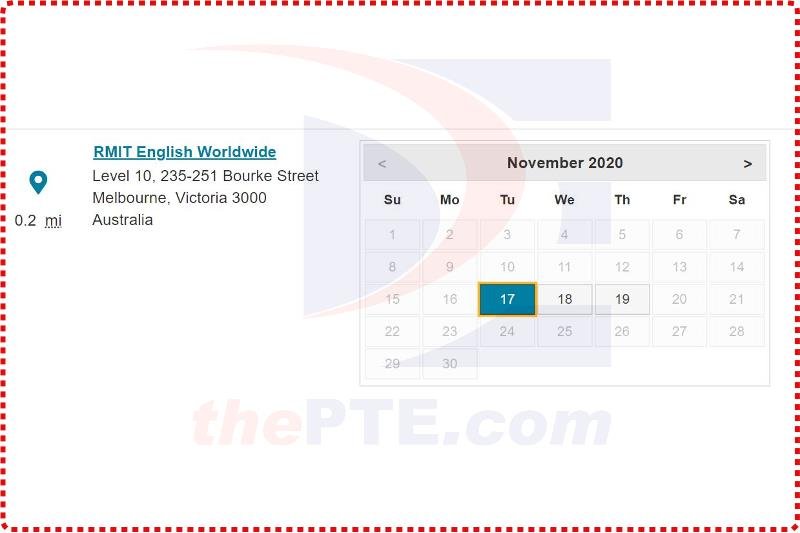 6. Melbourne Polytechnic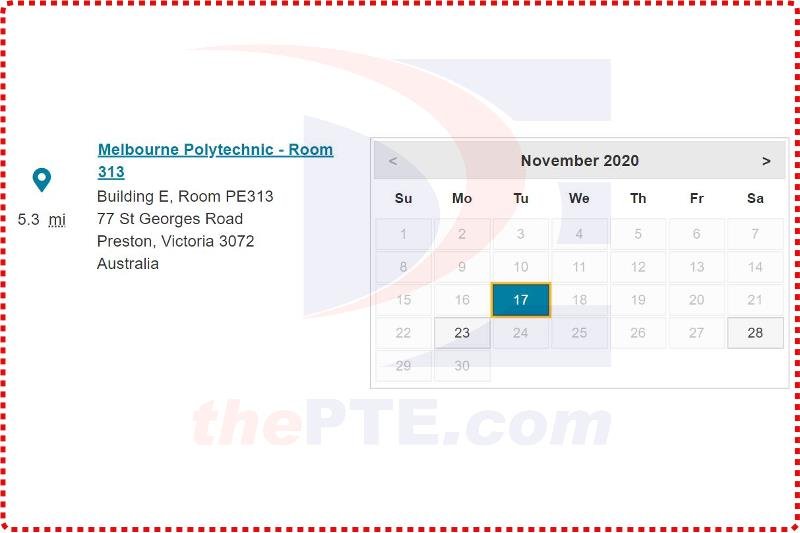 7. Victoria University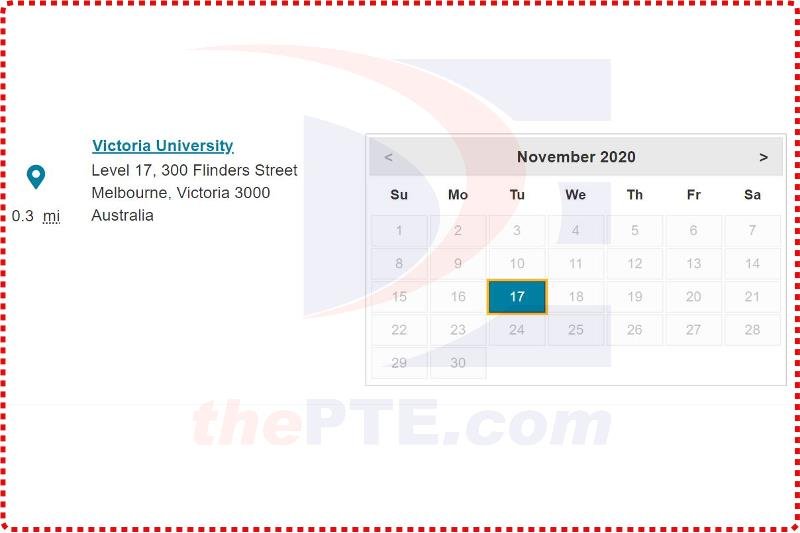 8. Swinburne University of Technology
The most popular test center is the one which has the least number of dates available.
Need more information?
In order to learn the tricks of how to ace the PTE academic test, do a free scored PTE mock test and practice real PTE materials on our PTE practice platform, visit our website at www.thepte.com, where you can also book a free online PTE coaching with one of our Melbourne-based expert PTE trainers via the zoom app.