There are four reasons why you are not getting your desired PTE score. This post will examine these four reasons.
1. Not taking PTE coaching
Just being a native speaker of the English language does not mean that you can pass the standards set by the test makers in all stipulated skills. I had a British born and bred subject in my class one day who had sat the PTE test without any preparation and got an overall score of 50.
2. Getting trained by the YouTube
The Internet and particularly the YouTube are full of wonderful free materials that from time to time can be misleading and even wrong. Remember that there is still a website on the Internet that promotes the idea that the earth is flat.
3. Technical issues during PTE test
Some PTE test centers are notorious for computer breakdowns and generally getting a low score. Avoid sitting your test at these test centers. Read this article on how to find a good PTE test center.
4. Psychological associations
If you have followed all of the above and still not getting your desired PTE score, then you need to change your test center anyway. Because sometimes we make a negative psychological association with a place and the outcome you expect.
Remember you can always WhatsApp your latest PTE test result to this mobile number +61435724790 to have your score analyzed by me.
Need more information?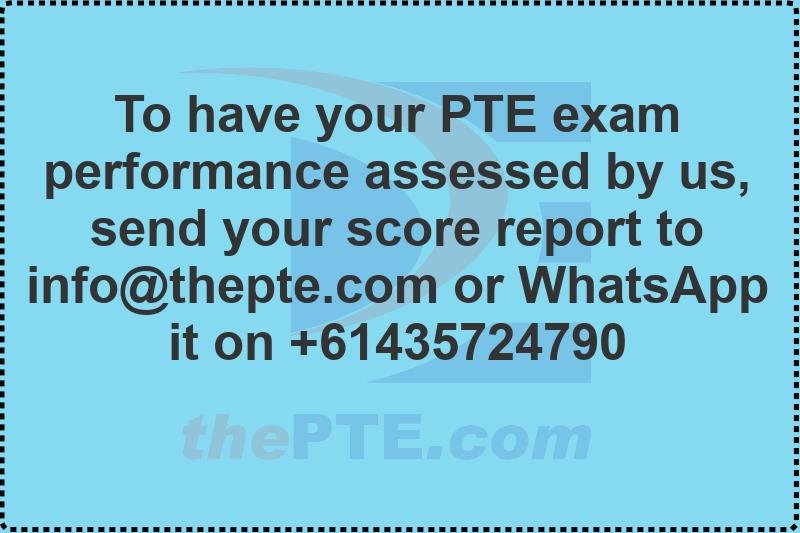 In order to learn the tricks of how to ace the PTE academic test, do a free scored PTE mock test and practice real PTE materials on our PTE practice platform, visit our website at www.thepte.com, where you can also book for a free online PTE coaching with one of our Melbourne-based expert PTE trainers via the zoom app.