Overall, PTE candidates will get between 9-15 Fill in the Blanks questions in their PTE test.
Fill in the Blanks Listening is the 3rd section of the Listening module.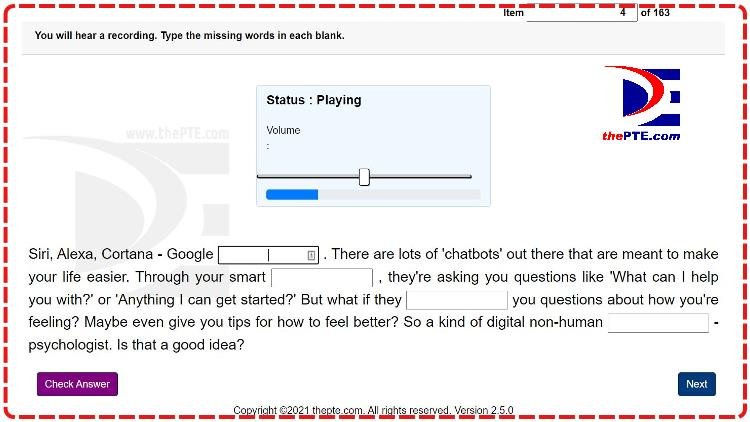 PTE candidates will get 2-3 Fill in the Blanks passages, each containing 3 to 5 blanks or questions. There is no negative marking here, so do not leave any blanks unanswered. Watch a YouTube video on how to do this section.
Need a free PTE mock test?
In order to learn the tricks of how to ace the PTE academic test, do a free scored PTE mock test and practice real PTE materials on our PTE practice platform, visit our website at www.thepte.com, where you can also book for a free online PTE coaching with one of our Melbourne-based expert PTE trainers via the zoom app.