The fifth item on the PTE listening menu is the Multiple Choice, Choose Single Answer questions or MCCSA in short. In this post, we will teach you how to deal with this type of question.
How to do MCCSA
Before the audio starts, candidates have 10 seconds to prepare. Use this time to read the question that you need to answer after the audio is over. The question is written under the time-bar box as seen in the photo below.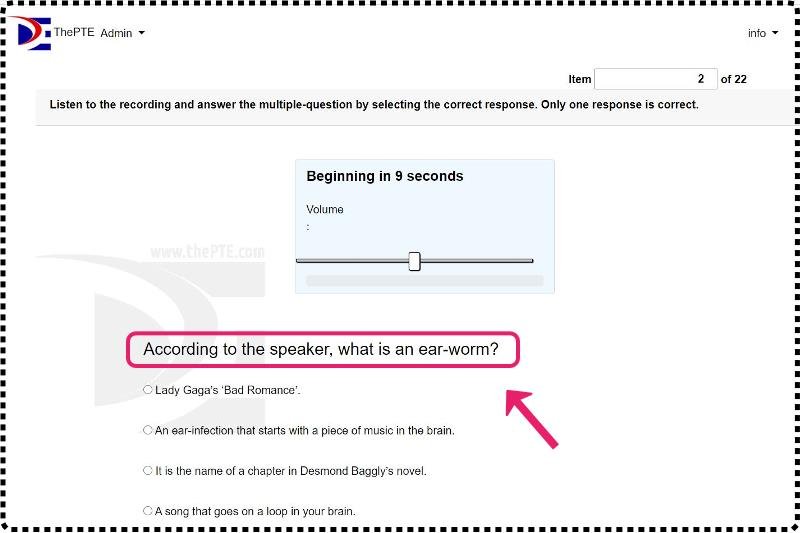 Do not read the options in advance. Listen carefully and try to find the answer to the question you just read. Once the audio is over, read the options and choose the one that closely matches the one you heard in the audio.
The right option is usually a paraphrase of the answer and most of the exact words that you heard in the audio are just distractors.
Need more information?
In order to learn the tricks of how to ace the PTE academic test, do a free scored PTE mock test and practice real PTE materials on our PTE practice platform, visit our website at www.thepte.com, where you can also book a free online PTE coaching with one of our Melbourne-based expert PTE trainers via the zoom app.