Since the PTE exam is a standard test, most of the questions in their data bank get repeated for PTE candidates. To protect their questions from leaking out, stringent rules are applied to candidates who want to sit the PTE test. That is why PTE candidates are not allowed to take the following to their test room.
1. Non-prescription glasses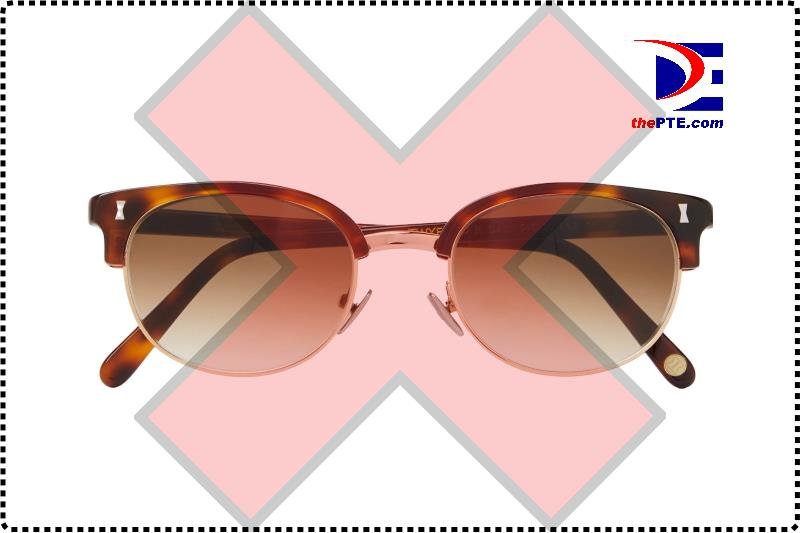 If you wear glasses as a fashion item, then you need to take them off and leave them in your locker at the test center before sitting your PTE test. Some glasses can be fitted with a micro camera to record from the computer screen.
2. Writing implements
In order to take notes, the PTE test centers provide all candidates with markers and reusable booklets. Therefore, you are not allowed to take any pens, or pencils with you to the test room.
3. Mobile phones
Before you enter the PTE test room, you need to turn your mobile phone off and leave it your designated locker.
4. Electronic gadgets
PTE candidates are not allowed to take any digital/electronic devices such as tablets, Bluetooth headphones, MP3 players … to the PTE test room.
5. Digital or analogue watches
All PTE candidates need to leave their watches in their lockers if they have worn them to the test center. If you have an expensive watch, just leave it at home on your test day.
6. Jewelleries thicker than ½ centimetre
If you always wear expensive jewelleries, remember to leave them at home on the day you have your PTE test. Some bracelets that have been with you for a long time and you have grown out of them can stay with you, provided that they are covered by sticky tape.
7. Wallets/purse
All PTE candidates are asked to leave their wallets or purses in their lockers. The only thing they can take with them to the PTE test room is their passport.
8. Caps or hats
All fashion headgears are forbidden from entering the PTE test room. They also need to left in the provided locker before the test. Religious and traditional headgears are allowed provided they are frisked and searched before entering the test room.
9. Coats
The temperature of the room is ambient so candidates have no excuse for wearing coats. They also need to be tucked away in the locker.
10. Books and notes
No books or notes are allowed to be taken to the test room. Only your passport.
11. Eating/drinking/chewing gum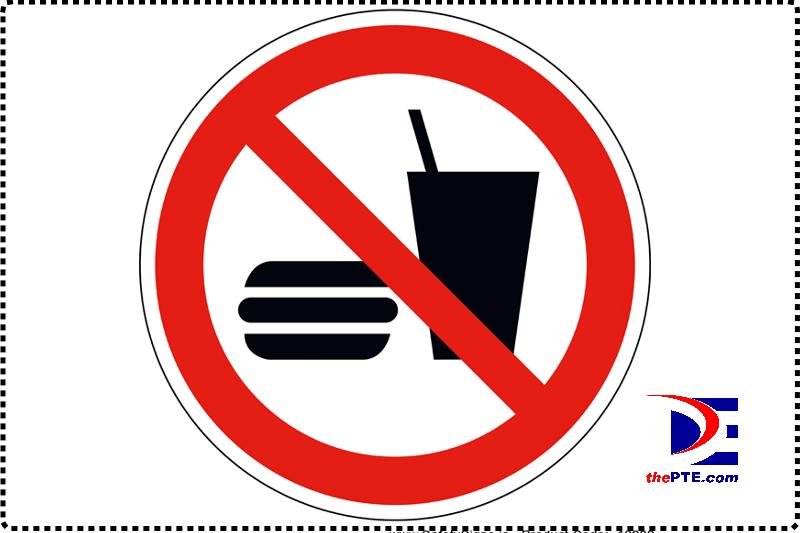 Water is provided by the PTE test centers so candidates are not allowed to take theirs.
Need more information?
In order to learn the tricks of how to ace the PTE academic test, do a free scored PTE mock test and practice real PTE materials on our PTE practice platform, visit our website at www.thepte.com, where you can also book a free online PTE coaching with one of our Melbourne-based expert PTE trainers via the zoom app.