The best site for PTE preparation is thePTE.com because of the following reasons:
Up-to-date materials
Our 10 scored PTE mock tests are designed on the bases of the new PTE format effective from the 16th of November 2021. The score card for these mock tests will be issued on the spot after you finish the test. The results of these mock tests are a good indication of what score you are going to get in the real exam.
Expert PTE trainers
Our expert PTE trainer Hugh has many years of experience of teaching English as a second language to language learners. He has sat the PTE test and has an overall score of 90. If he tells you that you are going to get 90 in a particular skill of the PTE test, you are going to get it.
The best PTE practice platform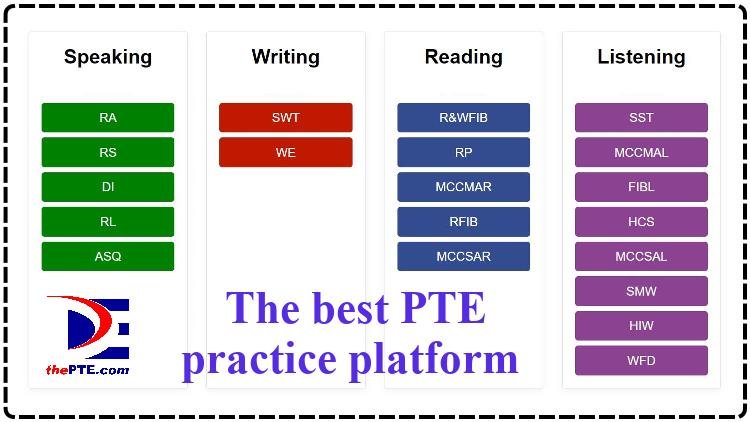 On our PTE practice platform, PTE candidates will be able to practice individual PTE test items in a format that is very similar to the real PTE test. The questions here are very close to the materials one could get in a real TPE test. What's more, we have got a lot of exercises for you to hone the hacks and templates that you have learned in our classes.
The best set of 10 PTE mock tests
Our mock tests sold 10 for 10 dollars, not only are they the cheapest on the Internet, but also they are the closest to the real PTE test in every aspect. You will get a score card right after you finish your mock test and not a minute later. Also, our mock tests are based on the PTE new changes effective after the 16th of November 2021.
Need a free PTE mock test?
In order to learn the templates and hacks of how to ace the PTE academic test, do a free scored PTE mock test on my PTE practice platform, or visit my website at www.thepte.com, where you can check my online PTE coaching plans to get trained from the comfort of your home by Hugh.