Written Discourse is last item of the six Enabling Skills of the PTE test. The Enabling Skills of the PTE test in the order they appear on the PTE score report are: Grammar, Oral Fluency, Pronunciation, Spelling, Vocabulary and Written Discourse.
But what is Written discourse?
The PTE handbook defines written discourse as 'Correct and communicatively efficient production of written language at the textual level. Written discourse skills are manifested in the structure of a written text, its internal coherence, logical development, and the range of linguistic resources used to express meaning precisely.'
Your Written Discourse score mainly comes from your Essay Writing, Summarize Written Text and Summarize Spoken Test sections.
To improve your Written Discourse score, try to avoid grammatical structures that you are not sure of its correctness. Instead, try to use simple sentences with a simple grammatical structure that you have used and are comfortable with. That is why I suggest that you use our PTE essay writing templates.
Need more information?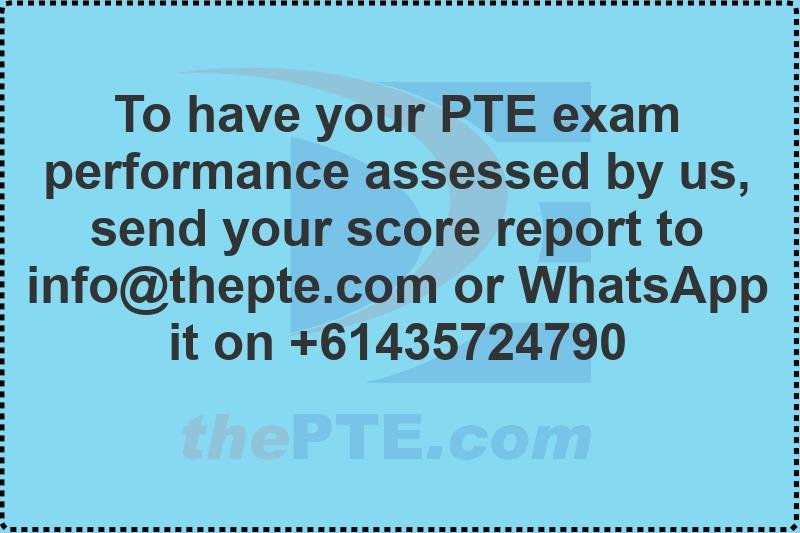 In order to learn the tricks of how to ace the PTE academic test, do a free scored PTE mock test and practice real PTE materials on our PTE practice platform, visit our website at www.thepte.com, where you can also book a free online PTE coaching with one of our Melbourne-based expert PTE trainers via the zoom app.